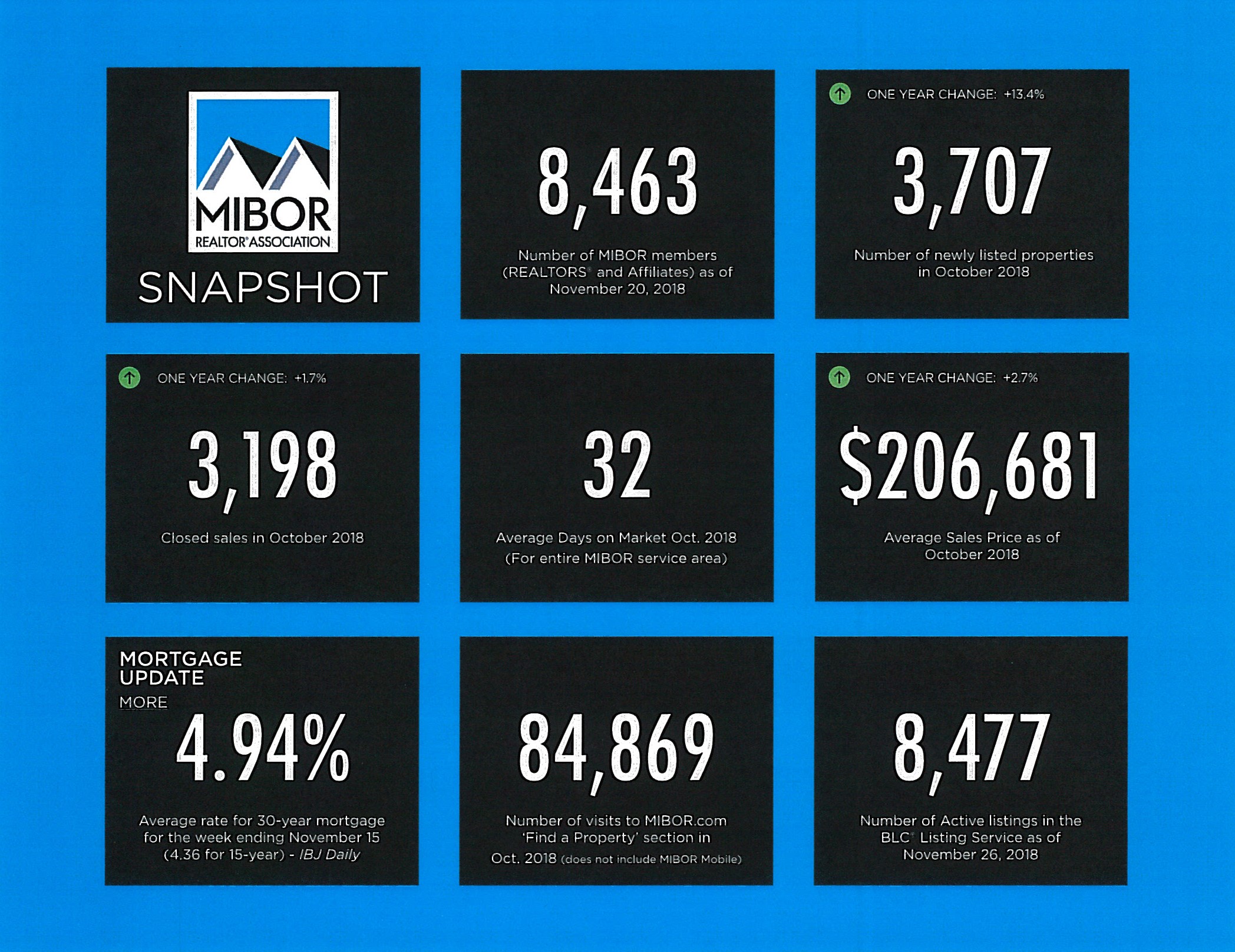 If the last few months are an indication of the temperature of housing markets across the country, a period of relative calm can be expected during the last three months of the year. A trend of market balance is emerging as we approach the end of 2018. Prices are still rising in most areas, and the number of homes for sale is still low, but there is a general shrinking of year-over-year percentage change gaps in sales, inventory and prices.
Closes Sales were up 1.7 percent to 3,198. Pending Sales increased 9.4 percent to 3,107, and Inventory shrank 8.0 percent to 8,339.
Market Sales Price was up 6.4 percent to $174,500. Percent of Original List Price Received increases 0.3 percent to 95.4%. Absorption Rate was down 10.0 percent to 2.7.
To read more click here.