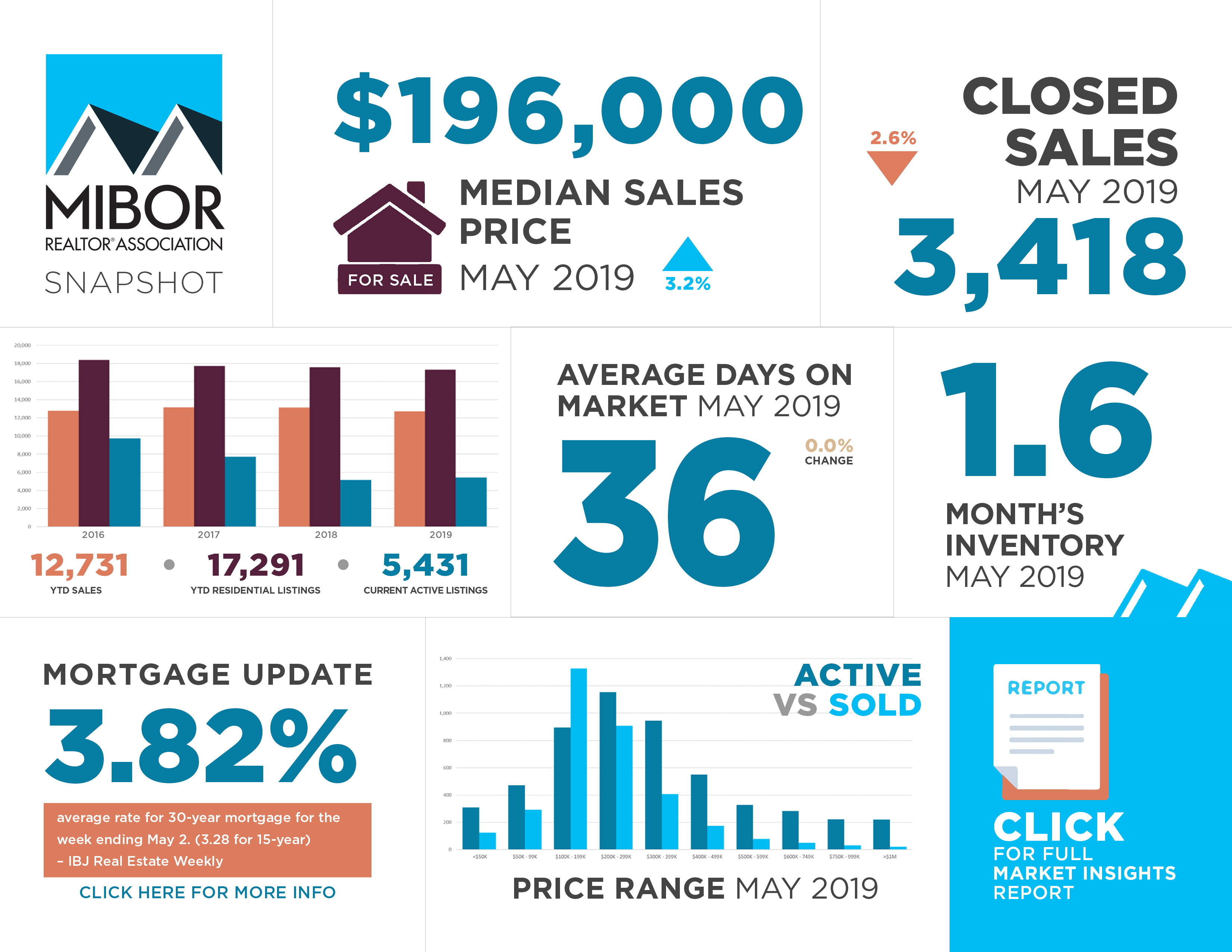 Statistics show a strong indication that prices are beginning to stabilize, which is a welcomed notion for buyers. Last year at this time, median sales prices were increasing in the double digits, now growth is half to a third of that. Additionally, closed price to original listing price had been growing for over 6 years, (May 2012 – October 18) but since November 2018 that has been steadily declined.
Median sales price increased 3.2% to $196,000
Average days on market was unchanged at 36
Current active listings increase to 5,431.
Click here to view full report.